Compilation Methods SS 2013 - Slide 105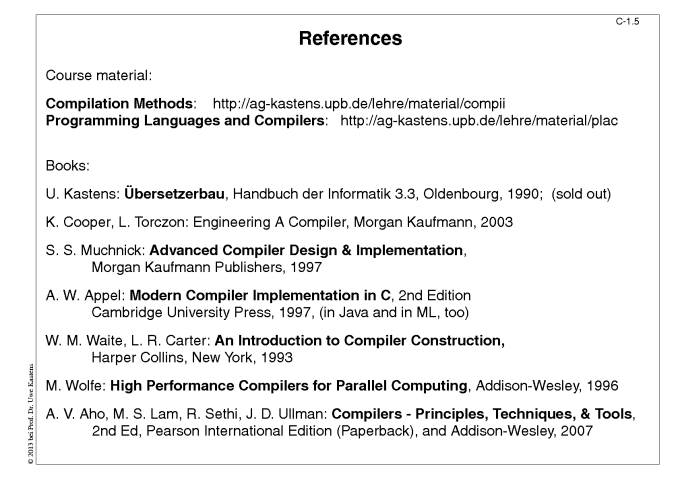 Objectives:
Useful books and electronic material in the web
In the lecture:
Comments on the items:
The material for this course is available.
The material of "Programming Languages and Compilers" (every winter semester) is a prerequisite for this course.
The book "Übersetzerbau" isn't sold anymore. It is available in the library.
The book by Muchnick contains very deep and concrete treatment of most important topics for optimizing compilers.
Questions:

Find the referenced material in the web, become familiar with its structure, and set bookmarks for it.
©2009 Prof. Dr. Uwe Kastens
Generiert mit Camelot | Probleme mit Camelot? | Geändert am: 10.04.2013